Eastbourne Toy Library
The Eastbourne Toy Library is a non-profit community group which runs from the St Ronan's Church Hall at 234 Muritai Road, Eastbourne, Lower Hutt, New Zealand. We are open on Monday nights (8-9pm) and Tuesday mornings (9.30-10.30am) during the school terms. You can either pay an annual membership of $100 as a non duty member or join as a duty member for $60 for the year. As a duty member you must help out at the library once each term.

Membership entitles you to borrow up to six toys each visit (two large toys and four small toys).You can borrow toys for up to two weeks (or for the duration of the holidays). Popular toys can be pre-booked so you can be sure to have them for a special event. We also have party gear available for hire including: a bouncy castle, children's tables and chairs, and tableware. Members receive a discounted rate on party hireage.

If you are interested in learning more, visitors are always welcome at our sessions and our toy librarian can answer your questions.

ANNUAL MEMBERSHIP (WITH DUTIES) $60
Annual membership is just $60 when you also volunteer to do occasional duties.The number of duties varies depends on how many members we have, but in general it works out about one duty per term. Duty tasks involve helping set up and put away toys for a session and checking in returned toys.

ANNUAL MEMBERSHIP (NO DUTIES) $100
If you don't want to do a duty you can pay a higher annual membership fee of $100, or $50 for a six month membership with no duties.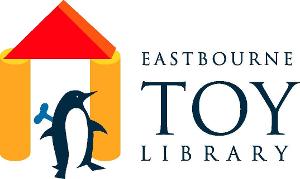 OPENING HOURS
Monday: 8:00 pm - 9:00 pm
Tuesday: 9:30 am - 10:30 am